Welcome to Town of Monon

Modern Homemakers is coming back to town!!

The Modern Homemakers will begin their Monthly meetings, the 1st Tuesday of every Month starting on June 1st. Anyone interested in joining the group please contact: Sheila Ryan at: 574-870-3615. The group is very involved with community volunteer services, as well as continuing education. Meetings are held at the Monon Community Building from 1pm to 5pm, stop by and meet the group and see what they are all about.

The Town of Monon is currently accepting applications for General Laborer, and Deputy Clerk-

Treasurer. Must have a High School Diploma or Equal, valid drivers license, and be able to pass a drug screen and background check. The Laborer position requires that you live within Monon City Limits, and the Deputy Clerk-Treasurer position requires you to be bonded. Applications for both positions can be picked up at Town Hall. For any questions regarding either position, please call 219-253-6441 or email us at: mononutilities16@urhere.net

RATE INCREASES

Effective 01/01/2019

Meter deposit for new service: $150.00

Re-connect fee following water shut off for non-payment of utility bill: $25.00 for first and second reconnect; $75.00 for third and subsequent reconnects.

Effective 08/01/2020

Water and sewer rates will increase 3%.

TRECS

Current Indiana code (IC 6-8.1-9.5) allows Indiana state agencies and local governments to submit debts of at least $25.00 against state personal tax refunds. Money owed for Monon Utilities will be submitted for collection through the Tax Refund Exchange and Compliance System unless paid at the Monon Town Hall. Payments can be made to Monon Utilities by cash, check, money order or credit card (the credit card processing company charges a 3% service charge for credit card payments).

SOCCER GOALS IN MONON PARK!

Rose Acres generously donated seasonal soccer goals which have been installed in the northwest area of Monon Park. The Park Board, superintendent and caretaker continually strive to provide new ways for residents to enjoy our beautiful park! If you have ideas and/or suggestions, come to a Park Board meeting and share!

TRASH PICK UP

The Town was notified by Advance Disposal on Friday, April 20th that they will strictly enforce our contract and empty only ONE trash can per residence. Charges have been adjusted to reflect this. ($8.00 per month). Monon town crew will be picking up extra cans during the next week. Trash stickers - $1.00 per bag; $7.00 per large item - can be purchased at the Town Hall. Items that can be recycled can be brought to the Monon recycle area behind the caboose across from the fire station.

If you need more than one trash can you can call Advance Disposal (Kathy at 574 808-4665) or another trash collection company and make arrangements for an extra trash can. The trash company will provide the can and bill you directly for pick-up.

MONON PARK PROPOSED SPLASH PAD!

Edwin Buswell, Executive Director of KIRPC and Jack Reindt, Treasurer of the Monon Park Board met with DNR representatives regarding the proposed splash pad. The Park Board is applying for a 50/50 matching grant to help with the cost of this exciting project. Stay tuned...

SOLICITERS WITH PERMITS

All peddlers going door-to-door in Monon are required to have a permit and wear an identification lanyard issued by White County. Do not feel obligated to answer your door or contract with them for work. Call the Town Hall if you have any concerns.

WATER/SEWER EMERGENCIES

To report after-hours water / sewer emergencies such as broken pipes, call White County Dispatch 800 676-7103 or Monon Police 219 253-8414. They will contact our Superintendent and utility crew. DO NOT open the water meter pit! Doing so can cause damage to the meter and water main and the cost of repair is the resident's responsibility.

By Town ordinance every residence is required to have an accessible water shut-off valve within the home.

During extremely cold weather leaving water running slowly and leaving sink cabinet doors open MAY help prevent frozen pipes!

This wonderful message was recently posted on this website!

"Last Sunday afternoon I came through your downtown as I was traveling from, Michigan to my home in Greencastle, Indiana. I have always loved your community and I was just amazed at how beautiful your downtown area looked with all of the beautiful pink wave petunias along in front of your businesses. It was such a beautiful sight and I wanted to thank you for all the work your community and businesses have put into showing the pride you have in your downtown and the beauty you are sharing with travelers. Your hard work certainly is deserving of a fellow Hoosier traveler. Thank you for making America Beautiful." Denise Sigworth

WATER BILLS:

Water/Sewer/Trash utility bills are issued on the first and due the fifteenth of each month. Prompt payment of your water bills is greatly appreciated! The printing and mailing of late notices contributes to the overall operational costs of the Utilities Department. Paying on time saves the Town money and helps you avoid penalty charges!

DO YOU NEED A DOCUMENT NOTARIZED?

Our Monon Clerk-Treasurer is a Notary Public and will notarize documents free of charge at the Town Hall. Call 219 253-6441.

WHAT IS A "RE-CONNECT FEE"?

Water / sewer / sanitation bills are mailed on the first of the month and are due on the fifteenth. After the due date, penalty charges are added to the amount of the bill. Approximately one week prior to the end of the month late notices are mailed to those having a delinquent balance. If the bill is not paid by the first of the following month the residence is subject to water shut-off.

Accounts are reviewed and on the first of the month a "disconnect" list is created. Any account on the disconnect list is subject to a reconnect fee. The crew is sent to homes to disconnect water at the meter. When the bill is paid the water is re-connected. A re-connect charge of $25.00 each for the first and second reconnect and $75.00 each for the third and subsequent reconnects is added to each account on the disconnect list to help cover the cost of man-hours put into the lengthy delinquent account process.

You can avoid penalty and re-connect charges by paying your utility bills on time! Prompt payment is greatly appreciated!!!

YOUR UTILITY PAYMENTS AT WORK!!!

Did you know that our Town of Monon won a "Best Tasting Water in Indiana" award?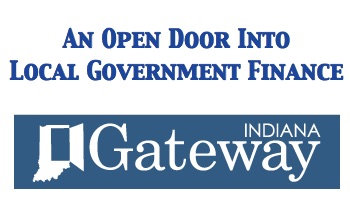 Gateway collects and provides access to information about how taxes and other public dollars are budgeted and spent by Indiana's local units of government.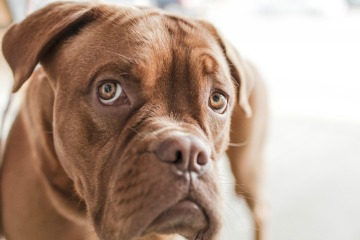 Support Local Animal Shelter
Looking for a furry friend to become a part of your family? Consider adopting a dog or cat from Happy Tails Animal Shelter 574 278-7102. An adopted pet will provide unconditional love and companionship to all.