Medical Facilities
Whether you have a minor injury, common cold or need surgery, Town of Monon is happy to provide you with contact information for doctors and nearby medical facilities located in town or nearby neighboring communities. Please take a look at the information below.
SeniorGuidance.org is a helpful resource listing services available for Seniors living in Indiana. For more information please click here...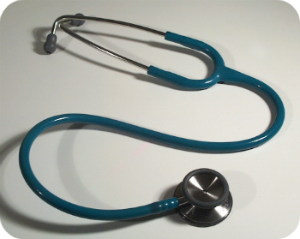 Locations
Family Health Clinic of Monon
692 E. Broadway
Monon, IN 47959
877 797-2404 / fax 877 727-7640
View Website
Providing Primary and Preventive Health Services for Children and Adults including:
-Well child exams
-Growth / development screening and education
-Diagnosis and treatment of minor illnesses
-Annual wellness physical exams, sports physicals
-Smoking cessation
-Screenings and laboratory testing services
-Women's health exams and PAP tests
-Behavioral health services
-Insurance navigator assistance
-CDL physicals
-Treatment of stable chronic conditions

Patients with or without insurance are welcome regardless of their ability to pay.

Staff: Nurse Practitioners:
Liz, Karen, Lynn
White County Family Physicians
800 N. Adams
Monon, IN 47959
219 253-6691
Jeffrey McGuire, M.D.
Office hours Monday through Friday.
"Servicing White County for over thirty years."
IU Health White Memorial Hospital
720 South 6th Street
Monticello, IN 47960
574 583-7111
View Website
Offering a wide variety of inpatient, outpatient and emergency services.
Franciscan Health Rensselaer
1104 East Grace Street
Rensselaer, IN 47978
219 866-5141
Offering a wide variety of inpatient, outpatient and emergency services.